Production
Matsumoku, 1983 to 84
Description
The Raider models do not appear in any pricelists or catalogues after 1984.
Specs
According to the specs in the 1983 catalogue, the Raider I model had:
a single pickup
single vol control, no tone control
brass Fender style trem
The Raider II had:
two pickups
volume and tone controls
brass trem
a coil tap switch
By 1984 the specs had changed, the Raider I now had the same spec as the early Raider II, but with:
an additional fret (22frets)
black hardware
The Raider I below appeared on Ebay in Oct 2004. (Sold for £113)
The Raider II also gained:
an additional fret
a floating trem
( see the 1984 catalogue for full specs)
New August 2013


This '84 Raider I courtesy Forum member Westbone: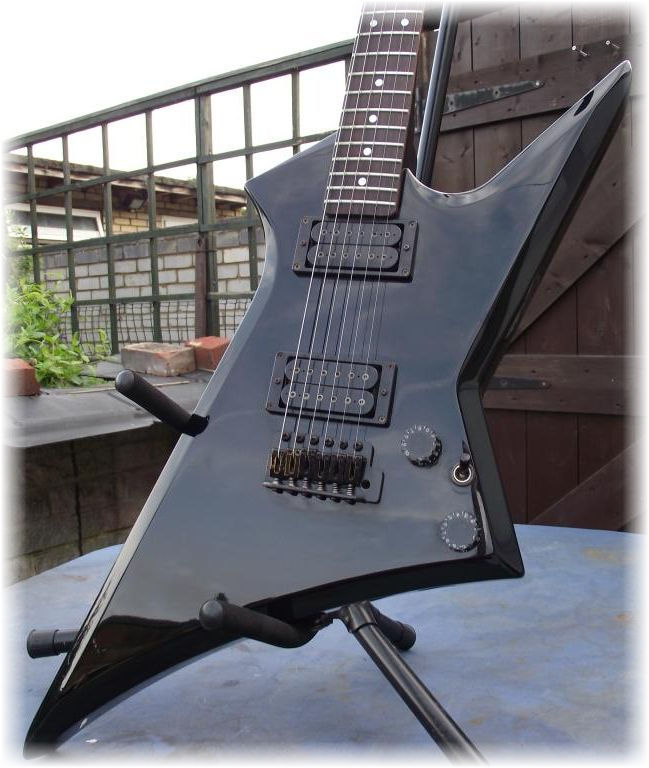 (click to enlarge the following):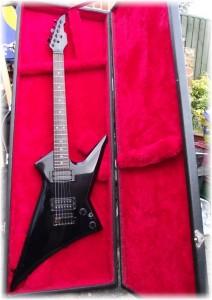 In original case!