by Forum member Corsair on October 09, 2008
Here's the Clipper which is in the process of being (slowly!) brought back to life.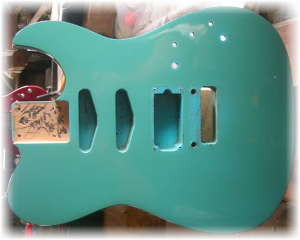 The front is in pretty good nick, with a few graunches and this quite nasty one.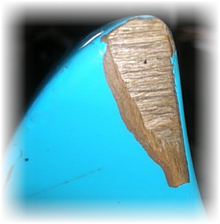 And this in the trem spring cavity.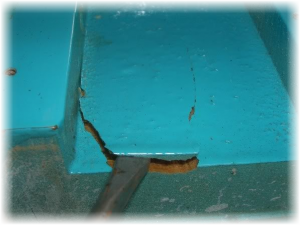 None of that is terminal although the bout damage will be a bit tricky!
The guts of the thing.
All of the fine tuners are gone and it's missing one neck screw but the actual bridge is OK (not shown). And, the humbucker doesn't seem to work!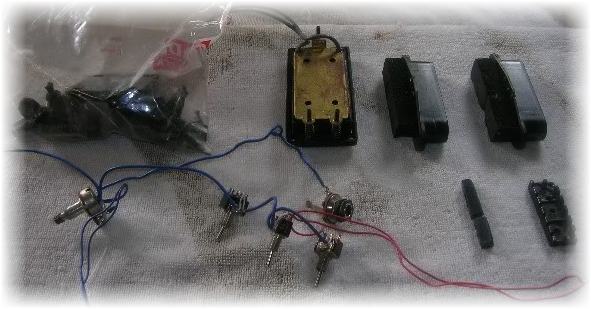 Tuners. They'll just need touching up with a gloss black paint.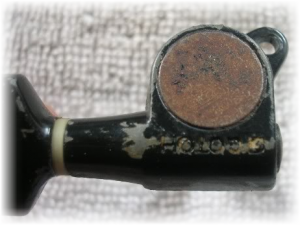 All of the microswitches for turning the p'ups on or off are pretty much munted but the pots seem OK; the quality of the workmanship is well up there; check out the way the white wire has been twisted around the ground connection to keep things tidy.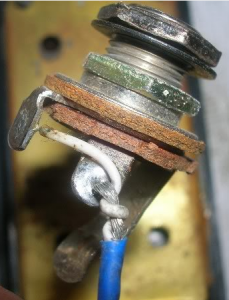 The neck is in lovely condition but the nut is broken in two.
Some progress pics.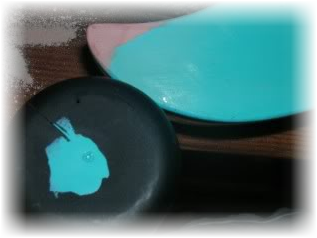 The damage on the bout fixed and the spray bomb with its colour matched paint matched to the rear of the body!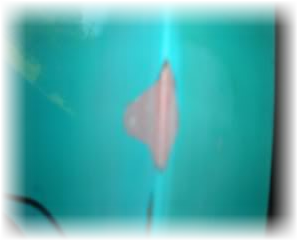 A little graunch in the rear edge filled and ready for painting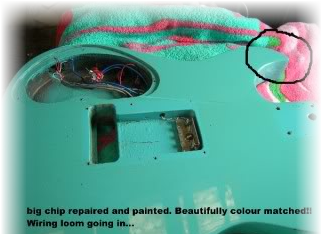 The bridge ready for installation. I was lucky enough to acquire a whole BM Deluxe bridge as a spare; it's in the box.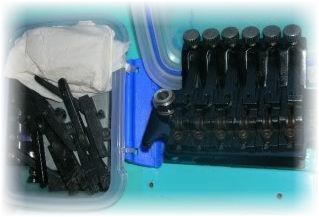 Well, gang – it lives!! It is sitting on the guitar stand, all strung up, action and intonation set, bridge sorted and rocking out; gee, these things have a wonderful neck… fast fast fast!! I need to get a control cavity cover made and get a wang and job done!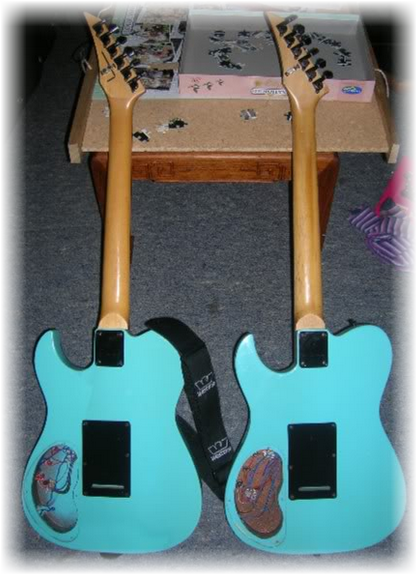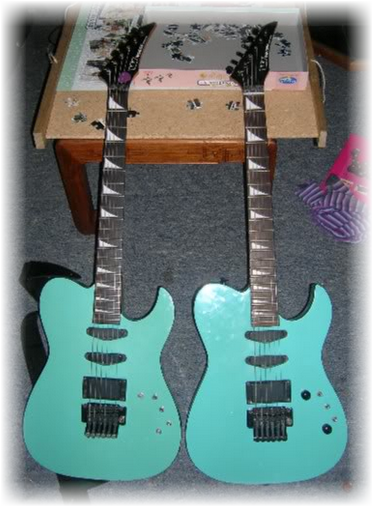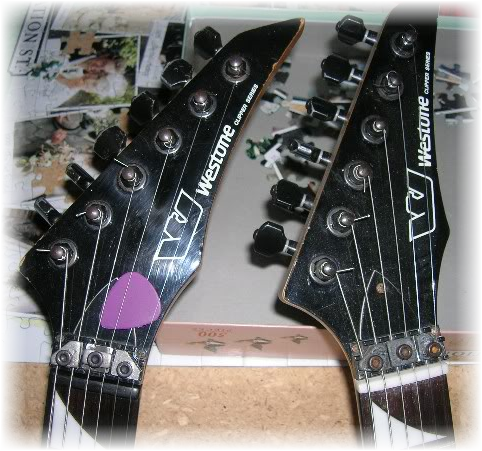 … the new one is on the ?????